By Anayo Okoli
UMUAHIA—A chieftain of All Progressives Congress, APC,  Senator Ifeanyi Araraume, has commended the Federal Government's plan to link major cities of the South-East with rail services, saying it is what the zone needs to galvanize commerce and grow the economy.
Ararume also praised President Muhammadu Buhari for ensuring a free and fair election in Anambra State, saying, it has proven that the APC was party out to grow democracy.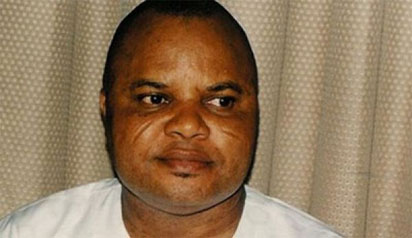 Speaking at the weekend in Abia State, he noted that the last governorship election must be used to gauge the level of the President's preparedness to keep to his oath of office.
He said, "Some people said different things before the poll, but today they are saying another thing. Today everybody is talking about the election as very free and very fair. This was exactly what the President promised and as you are witnesses, he is keeping to his word and I want to assure you that many more will soon emerge."
According to him, President Buhari who promised to link up all the South-East States by rail had also ensured that the deplorable federal roads in the South-East were rehabilitated and made motorable  during the yuletide.
"Mr. President has assured that he will link the entire South East by rail. Which means from Port Harcourt to Owerri, from Port Harcourt to Aba, Umuahia, Enugu,   Abakaliki will all be linked by rail. What this means is that there will be easy movement of goods and services from one end to the other and this is what the people of South East have been yearning over the years which was made possible then.
If you take a look at the deplorable federal roads in the South East, the President has also promised to tackle them. These roads include the Enugu-Umuahia-Aba-Port Harcourt road; the Enugu-Awka-Onitsha road; the Owerri-Aba road, the Aba-Ikot E'pene-Uyo road among others. As I am talking now, the contractors handling them have fully mobilized to site. It is important to note that Mr.   President is one person that does not owe contractors so you can be rest assured that funds won't be an issue," Ararume said.