•Says Obaseki's investment drive will make Edo economic hub of the nation
SIMON EBEGBULEM, BENIN CITY
Hon Samson Raphael Osagie,   a Chieftain of the All Progressives Congress, APC was a former Minority whip of the House of Representatives when he represented Uhumwonde/Orhiomwon Federal Constituency of Edo state. He is the Executive Director, Marketing and Business Development at Nigerian Communications Satellite, NIGCOMSAT. In this interview, Hon. Osaagi who celebrated his 50th birthday last weekend shared some of his experiences in politics with Saturday Vanguard.
Excerpts:
My Political sojourn
I was elected into the State House of Assembly in December 1997 under the platform of the United Nigeria Congress Party but we were not sworn in, we were only referred to as Members-Elect of the House. We had to wait till June, 1998 when Abacha died.    Of course, when Abacha died, the transition ended and General Abubakar came in and started a new transition process. By 1999, a new set of elections were conducted. I got the ticket to run on the platform of PDP and I won, I became a member of Edo State House of Assembly. I went for a second term before going to the House of Representatives to represent Uhumwonde/Orhiomwon Federal constituency.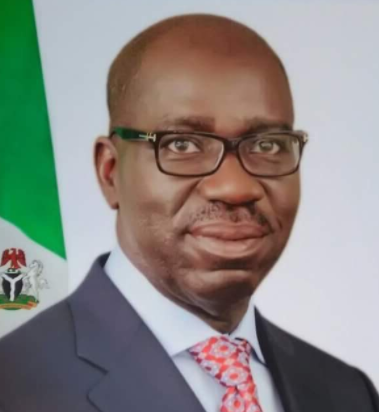 The Political tsunami in Edo
In my first term in the House of Representatives a political tsunami happened in Edo and that was the change of government through the court when Professor Osunbor, the governor with whom we contested election on the platform of PDP, was ousted by court and Comrade Adams Oshiomhole of Action Congress was installed as the Governor.
That shook the Politics of Edo State from which many are yet to recover. So many political casualties were recorded. Along the line, the Comrade Governor started making inroads into the political circles in Edo. I was one of those he reached out to because he said he was impressed with my performance in the House and he sought my support to work with him as the governor of the State. That was how by May 15, 2010,   I became a member of the Action Congress, later Action Congress of Nigeria on the platform of which I contested and won my second term at the House of Representatives in 2011.
Governor Obaseki just celebrated his one year anniversary, what is your assessment of his administration so far
For me, Obaseki has introduced what I may regard to as a new approach to governance from the corporate governance perspective. His drive for investors to come to the state is quite commendable, that is very clear from all his activities so far. He is trying to expose Edo state to the global community and an investment destination which I think is very commendable.
On the whole he has done well, all he needs is the support of the people to enable him succeed. And I think Edo state will benefit a lot from this administration.
Can you recall your experiences with your colleagues in the House of Reps such as Aminu Tambuwal who is governor of Sokoto state today?
In 2007 when we came in, Honourable Patricia Etteh was handed over to us as our Speaker, a very nice woman but of course, in the absence of a contest, we accepted her.
Those of us who came in newly from the State Houses of Assembly did not understand what was going on and we were ready to live by it. Four months later, her Speakership ended with the emergence of Hon. Dimeji Bankole. I was nominated to be the one to move for the nomination of Hon. Dimeji Bankole and that was to set the tone for my positive movement in the leadership ladder of the House.
In the Tambuwal for Speaker project, I was not the brain behind it but I was part of those who pioneered the Project. It is usually a huge task to survive the Politics in a parliament of 360 members where a lot of dexterity, a lot of understanding and a lot of networking and horse trading are needed in raising leadership for a new parliament. As a deputy chief whip then, Tambuwal demonstrated his dexterity, ability to carry people along, his understanding of parliamentary processes and procedures and his networking ability was unequalled, so I had no difficulty when the name was passed on to me and that was how we moved into the Tambuwal project which we tagged " the House Project" before the PDP zeroed down on my sister Hon. Mulikat Akande ( a very kind hearted lady).
But before we knew what was happening a multi-party coalition swept Aminu Tambuwal into Office as Speaker. The People who were involved in the Tambuwal for Speaker project were formidable and highly experienced Legislators and usually in the Parliament, nothing galvanizes the members more than wanting to take their destiny in their own hands when it comes to choosing who their leader will be irrespective of party differences.
And those who rely on external factors to assume leadership in the Parliament usually don't get it and even when they get it, they don't stay long on the job.