By Franklin Alli
NIGERIAN Association of Chambers of Commerce, Industry, Mines and Agriculture, NACCIMA, has warned the Federal Inland Revenue Service (FIRS) to desist from overburdening already tax compliant companies in the country.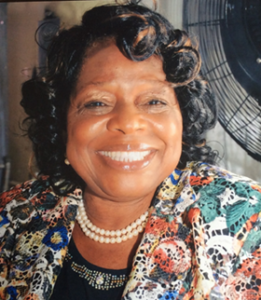 NACCIMA alleged that FIRS' drive to generate Companies Income Tax of N794.7 billion and Value Added Tax of N207.9 billion projected in the 2018 budget would put pressure on companies that have already complied.
Though the chamber, in its position paper obtained by Vanguard, commended the government for early presentation of the 2018 budget, it, however advised that instead of overburdening already tax compliant organisations, FIRS should focus on defaulting organisations.
Iyalode Alaba Lawson, NACCIMA President, stated: "We commend the Federal Government of Nigeria and all its Ministries, Departments and Agencies (MDAs) for the prompt presentation of the proposed 2018 Budget of "consolidation" to the National Assembly in a bid to re-establish the January to December Budget Calendar as well as sustain the growth established from the 2017 budget of "recovery" and the projected 3.5% GDP growth rate anticipated.
"We view with concern the debt service component of the 2018 budget, which has grown by 34.26% from the 2017 budget, a rate of increase which has become more or less constant since 2014 (Note that the debt service component in the National budget has increased by around 33% – on average – every year since 2014). The Association agrees with the view of the Medium Term Expenditure Framework (MTEF) 2018-2020.
"Given that the rising domestic debt profile was part of a strategy to deepen the domestic debt market and reduce exposure to exchange rate risk associated with debt contracted in foreign currency, the Association counsels that Federal Government reconsiders the debt strategy in consideration that the total debt stock stands at N19.639trillion as at June 30th, 2017. "The Association also counsels that the Federal Government reconsiders the rebalancing of the debt portfolio from an 84:16 distribution between domestic and external debt to a 60:40 ratio by the end of the 2019 fiscal year (an increase of foreign debt stock by 150% to offset domestic debt) as this significantly increases the economy's exposure to exchange rate risk."