By Henry Umoru
ABUJA- FORMER Senate President, Senator David Mark has described the former Chief of Army Staff ( COAS), General Victor Malu as a gallant Soldier who was frank and truly called a spade it's ruth true name no matter whose Ox was gored.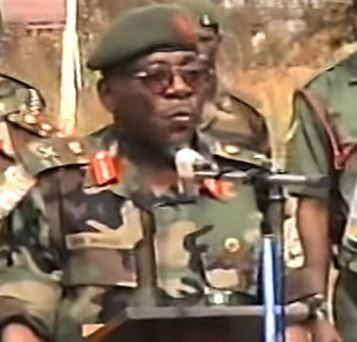 In a statement yesterday by his Special Assistant, Media, Paul Mumeh, Senator Mark who lamented the death of Malu, said: " I have lost a reliable brother, dependable friend, colleague and comrade. Malu was a soldier's soldier. He was frank and truly called a spade its rightful name no matter whose Ox was gored.
"Unarguably, the nation has lost one of her best and fertile minds in the Armed forces. We shall sorely miss him".
Senator Mark recalled their days as class mates at the Nigeria Defence Academy ( NDA), 3rd Regular Course , Kaduna between 1967 and 1970 saying Malu was a patriot, adding, "Only last month, the NDA 3rd Regular Course marked its 50th anniversary in Kaduna during which Malu and his class mates were honoured as worthy ambassadors of the Academy."
Senator Mark who recalled their years in the military and submitted that a great polymath has fallen, said, "General Malu was a brilliant and courageous officer. He stood to be counted when it mattered. His contributions to the improvement of the Armed forces is worthy of note. We shall miss this great man, officer and gentleman".
He prayed that God in His infinite mercies grant the deceased eternal rest and the family the fortitude to bear the irreparable loss.