As Union Bank kicked off activities to mark its centenary anniversary week with a visit to the Nigerian Stock Exchange, NSE, Monday, the bank's Chief Executive Officer, Mr. Emeka Emuwa, has said the celebration is about their rich heritage and promise-laden future.
The bank's members of the Board of Directors and management, led by the Chairman, Cyril Odu, and CEO, Mr. Emuwa, were part of the delegation that carried out the ceremonial act of ringing the closing bell on the floor, with the CEO of NSE, Oscar Onyema, on hand to receive the team.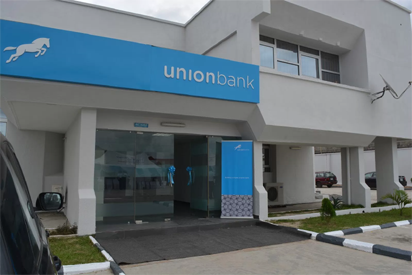 According to Emuwa, "as our celebrations reach a highpoint this week with the activities in Lagos, it is important to note that we are celebrating both our rich heritage and our promise-laden future.
"As we forge ahead, we are focused on the next century and have significant plans to deliver even more value to our customers."
The week-long celebration in Lagos comes on the heels of regional celebrations in Edo, Osun, Kano, Rivers, Abuja, Enugu and Oyo states with customers, stakeholders and government functionaries in attendance.
Other activities planned for the centenary anniversary week in Lagos include the launch of the newly-upgraded branch located within the Head Office, the Stallion Plaza and the presentation of a car to the winner of the Centenary Anniversary Customer promotion.
Union Bank will also host a thought leadership conference in Lagos, tagged The Next 100: A Call to Action, and an anniversary gala.