By Godwin Oritse
STANDARDS Organisation of Nigeria (SON), yesterday, warned importers against cloning Nigerian made products or risk prosecution.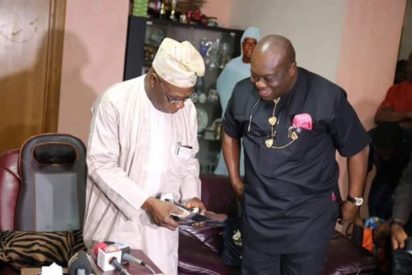 Speaking at a one day stakeholders forum on Ease of Business for port operators in the South West, SON's Director of Enforcement and Monitoring,  Engr. Bede Obayi, said that the agency had noticed that importers were now cloning imported products, particularly Nigerian cables and presenting them as made in Nigeria
He asserted that such cloned products will not be allowed into the Nigerian markets by ensuring that they undergo testing in SON's laboratories before they are cleared from the ports.
Obayi explained that importers now clone their brands and bring them into the country because made in Nigeria goods, cables in particular, are in high demand globally. He said: "We have ensured that Made in Nigeria cables are about the best in the world so people are cloning imported products as if they are made in Nigeria. And almost all the made in Nigeria products are certified by SON, and other certification and standardization agencies.
"What you find now is that people go to clone their brand and bring them into the country as if they are made in Nigeria and already certified by SON. This is not true because imported products cannot be branded as made in Nigeria. We are proud of these products, we want to sell and export them to other countries. If you bring in these products from outside and label them as if they are made in Nigeria, it gives the impression that they have been tested and validated in terms of their characteristics. That is why SON is saying that we cannot allow non-compliant trade in Nigeria. Anybody that wants to import must conform to our rules and regulations."
On the issue of sub-standard imports, Obayi said that the essence of SON's Conformity Assessment Programme (CAP) is to checkmate the importation of low quality products, adding that anybody that wants to import must avail his or herself with SONCAP.