By Dayo Johnson, Akure
ONDO State government has unfolded plans to mobilize contractors to fix bad roads across the three senatorial districts of the state.
Works and Infrastructures Commissioner, Hon Taofiq Olawale Abdulsalam, said the state government would take advantage of the dry season to meet the aspiration of the people in terms of road rehabilitation and reconstruction.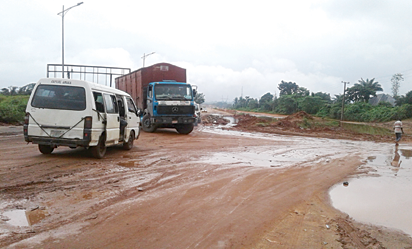 Abdulsalam, a former Speaker of the state House of Assembly, expressed concern about continuous rains which hindered road construction since the government came on board in February.
According to him, as soon as the rains subside, his ministry would embark on massive rehabilitation of bad portions in a programme tagged, 'Operation zero tolerance for portholes' in all major roads and publicity on prevention of fire outbreak', in the state.
He expressed the readiness of the state government to open up rural roads to enable farmers and traders transport their products to the market, while other amenities would also be provided.
The Akeredolu administration, the Commissioner stated, would make impact on the lives of the people in terms of the provision of social infrastructure.