By Nwabueze Okonkwo
ONITSHA – The defeated governorship aspirant of the Peoples Democratic Party, PDP, Zeribe Ezeanuna has appealed to his fellow defeated aspirants to queue up behind the party's candidate, Oseloka Henry Obaze.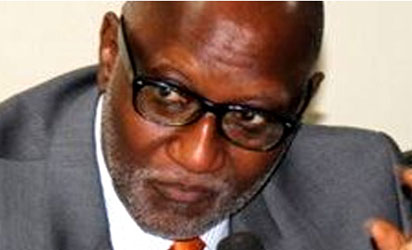 This, he said, was to enable the party reclaim its mandate from other political parties, particularly the All Progressives Congress, APC which is now controlling the centre and the All Progressives Grand Alliance, APGA which is currently having the grip of Anambra state.
Reacting to the gang up by his fellow defeated aspirants in the state to fight Obaze out of the contest, Ezeanuna stated that since the primaries were over and he understood how it pains for an aspirant to lose party nomination at a particular dispensation, they should all put their personal interest behind them and pursue the party interest.
According to Ezeanuna, "I know there is always room for improvement in internal democracy and to that extent, I urge the national assembly to code the necessary laws that will help to plug all loopholes in the system. All these people crying fowl had wanted to be rigged in but they should now know that it is only one person that will emerge as party's nominee".
"Those of us criticizing the system and the nomination process wanted to benefit from its imperfection but when they failed, they now feel so much aggrieved to the extent of trying to destabilize the party and that is why I am urging them, as my fellow aspirants to join the nominee of our great party".
On the truth about whether Obaze is a legitimate candidate of PDP or not, as alleged, Ezeanuna further declared: "PDP is the only opposition party that has the capacity to build the necessary structures and coalition to upstage an incumbent governor. APC is a spoiler and a vote for APC is a vote for APGA".
"I therefore urge Anambrarians not to make the mistake of voting for APC, as a spoiler in the upcoming November 18 governorship election in the state".