The Director General, Media and Publicity to the Governor of Kogi State, Kingsley Fanwo has dismissed the threat by former Governor of Kogi State, Ibrahim Idris to the effect that the opposition PDP will take over the State in 2015, saying it is "mere wishful thinking".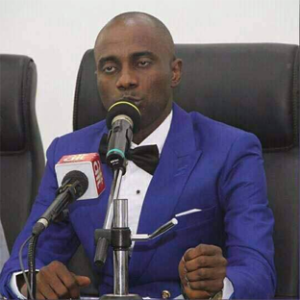 According to the Governor's imagemaker, it is "in order for people to dream dreams but that the "reality of the inglorious past of the party in the State will soon be dawn on their leaders".
"It is a tall dream for the PDP to think four years are enough to forget the pains they inflicted on the people of the State in their era of docile governance.
"Between 2003-2015, Kogi was under the blanket of underdevelopment and retrogression. Our commonwealth became the wealth of a privileged few and our people were left in a hopeless dungeon to go through an agonising sting of bad leadership.
"The administration of Alh Yahaya Bello has come to restore hope to the hopeless and has galvanized unprecedented reforms that will refocus the State towards greatness.
"While it is the occupation of the PDP to keep politicking; the present administration will continue to deliver democracy dividends to the people of Kogi State, thereby nailing the chances of the PDP.
"Former Governor, Alh Ibrahim Idris should thank the present administration for giving electricity to his Abejukolo people. For nine years, he couldn't give power to his people. Within eighteen months, we did that for his people.
"A congregation of failed politicians cannot displace the New Direction Movement that has returned power to the people".
Fanwo called in the PDP to play politics without bitterness and to also devise mental means of dealing with the "gale of decamping that has ravaged the opposition party in the State".
He assured the people of the State of the Governor's commitment to continue to improve their living standards, saying the people know the difference between "a failed past and the present hope".