IMMEDIATE past National President of the Christian Association of Nigeria, CAN, His Eminence, Pastor Ayo Oritsejafor is playing host to 73-year old American Christian worship leader, singer, and songwriter, Ron Kenoly and a host of anointed gospel preachers from across the world for this year's Jubilee Word Festival.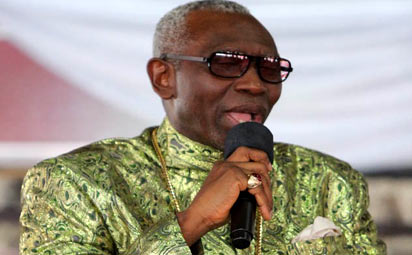 The former CAN President said the event scheduled to begin on October 27 will run to November 5 at the church's headquarters, International Gospel Centre, on Ajamimogha Road, Warri in Delta State and it will feature Milk & Honey Choir, Gospel Male Voices and others.
"I am so excited because we will be hosting the church's 30th annual Jubilee Word Festival and the theme is very special, "Thy will be done on earth."
"You should understand that Heaven has everything. In fact the best word John could use to describe the streets of Heaven was gold. It was something more than gold because he said it was transparent. I have never seen a transparent gold before.
"In the coming 10 days we are believing God to bring everything in Heaven to the earth. Believe me, in these 10 days God will so manifest His presence because He will come down to affect lives," Oritsejafor said, adding that the programme starts at 3.00 p.m. each day except on Sundays which begins at 8.00 a.m. prompt.