By Olasunkanmi Akoni
As Nigeria marks the 57th Independence Anniversary, Senator Gbenga Ashafa has called on citizens irrespective religion, tribe, sex, of the need to imbibe and propagate the spirit of oneness for greater heights.
Ashafa stressed that there is no better time than now for Nigerians to come together as one in order to emerge together into the "glorious dawn" that lies ahead.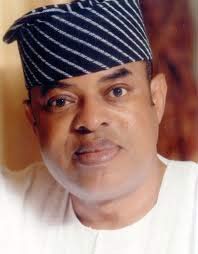 The senator, representing Lagos East Senatorial District, made the call in his goodwill message to Nigerians on the commemoration of  Independence anniversary.
According to him, "As our dear country marks her 57thIndependence anniversary, I draw inspiration from the words of one of our founding fathers, Chief Obafemi Awolowo saying, "After rain comes sunshine; After darkness comes the glorious dawn. There is no sorrow without its alloy of joy; there is no joy without its admixture of sorrow. Behind the ugly terrible mask of misfortune lies the beautiful soothing countenance of prosperity. So, tear the mask."
Ashafa continued, "For so long, the Nigerian State has demanded of Nigerians to be ready to sacrifice for the eventual benefit of all. We have been asked to manage, to bear the burden and sometimes be willing to suffer until the ship of state arrives at the place of hope.
:However, what we have experienced in the past two years can be likened to darkness caused by years of decay, which led us into the recession, which we are now coming out from.
"We are not only coming out of the recession, we are coming out of it with a diversified economy, a more entrepreneurial population, lesser dependence on crude oil, a more informed people, a more solid foundation for our economy and the institutions of state. We are making haste slowly, we are coming out a better country.
"Our differences are many, our tongues differ but we must be willing to come together to forge a road map for this bright future together and through the legitimate institutions of state.
"Dear Nigerians, Lagosians and the Good People of Lagos East, I urge you all to rally round the leadership at various levels. I believe that this is the time to support our leaders with effort, counsel and constructive criticism, as we work together to create the Nigeria of our dreams."