BY ROTIMI AGBANA
In commemoration of the just concluded October 1st  independence celebration which took place all over Nigeria and around the world, High Chief Owolabi Salis, seized the opportunity to address the current socio-political problems bedevilling the Nigerian polity in recent times with a rally/musical concert tagged, 'One Nigeria Rally and concert', held on October 1st, at the National Stadium, Surulere, Lagos.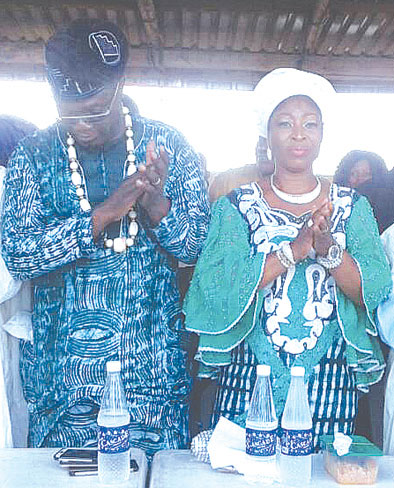 The rally/musical concert featured entertainers such as Qdot, Clever J, Lord of Ajasa, AY.Com, Collabo, Dammy Blaze, Bobby Tee, Ojima, Wolex Kelly and a host of other musicians who used their songs to educate the public about peace, unity, togetherness, progress and national development.
According to High Chief Owolabi Salis who organized the concert, the idea was conceived with the objective of creating an imperative awareness that secession agitations and ethnicity will only further put the nation in a state of limbo.
He advocated unity, oneness, and the spirit of togetherness as the panacea to peace, progress and national development in the nation which is currently at the brink of an imminent civil war.   "Recent happenings have propelled me to organize and sponsor this event; you are all aware of the agitation for secession among other problems.
The objective of this event is to stress the importance of Nigeria staying together as a country within our diversity; we just have to, in the interest of the black race. Nigeria as the 7th most populous country in the world needs to be together in the interest of our black brothers distributed across the globe.
I am speaking from experience, having lived in the United States for over 20 years and travelled to several countries across the planet in my study of the relative conditions of blacks in this world. We have no option than to stay together; the hope for the black race in political and socio-economic growth rests here", he said.