By Jimitota Onoyume
PORT HAR-COURT— CONTRACTORS handling jobs for Niger Delta Development Commission, NDDC, have  berated the Minister of Niger Delta Affairs,  Pastor Usani Usani,  for  allegedly failing to respond to their appeal for  his urgent  intervention  to resolve what they termed critical challenges they face at the commission.
The contractors, who spoke yesterday in Port Harcourt, Rivers State,  on the platform of Contractors Association of Niger Delta Development Commission, said they wrote to the Minister who supervises the NDDC, on July 26 this year, lamenting their pains and sought  his intervention, adding that two months after, nothing concrete had been done.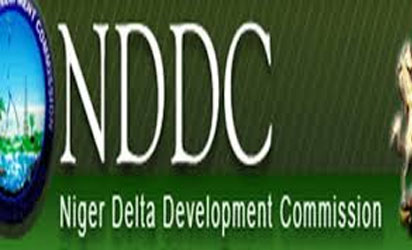 President of the body, Mr Joe Adia, noted that the letter they wrote the Minister was also addressed to the Managing Director of NDDC, Mr Nsima Ekere,  adding that the letter should not exceed 48 hours on his desk, expressing regret that most of them were suffering the pain of non- payment for the jobs they had executed.
"There is no hope for NDDC contractors. We have reached the Minister of Niger Delta Affairs, but he is not helping matters. He is acting as if it is not an urgent matter. To us, it is urgent because the contractors are dying. We are not seeing the effort of the Minister. You cannot treat contractors' issues in the absence of the contractors.
"We intend to have a television programme starting next week to showcase the challenges faced by NDDC contractors. We are also going to reach out to communities to alert us of abandoned projects in their areas so that we can note them," he said.
The contractors said in their letter to the Managing Director of NDDC, that they were also demanding  that they should be granted unhindered access to the commission, while the Finance Department "should produce a comprehensive list of all the contractors owed, in order of first come, in five days ."