By Gabriel Olawale
A Professor of Pharmacology and Fellow of the Nigerian Academy of Science, Professor Isa Marte Hussaini has called on the Federal Government to reappraise its attitude towards research funding as it is the only way to achieve success in new discoveries for cancer cure.
Hussaini who spoke at the 2017 Investiture of New Fellows of the Nigeria Academy of Pharmacy said that Nigeria still has a lot to learn from the developed countries if it desires to be reckoned with in the global arena.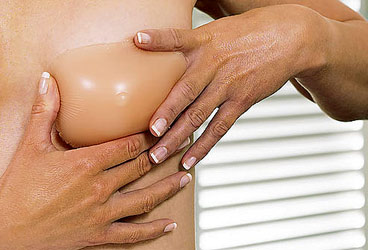 He lamented that the effort towards contributing  to global effort to make  life better for people living with cancer has been frustrated due to lack of grants from the government.
"When I was in the US, we used to review grants every four months and in my laboratory alone we received about N1.6 billion as a grant for cancer research and we are able to record certain success in producing a drug that only kills tumours without affecting normal cells.
"But unfortunately for us, when we tested it on animals it didn't produce desired results and we need to find out why.
"Who in Nigeria will give you that kind of money for research? If you look at the Tertiary Education Trust Fund, TETFund, for the last 10 years they have not funded individual researchers with half of that sum.
" In 2011, I submitted a proposal for grant and up till now it has not been funded even though it was scored as the best grant."
Hussaini disclosed that lack of support to continue with what he started in the USA made him change to local herbs for cancer therapy.
Presenting certificates of Fellows to the six outstanding Nigerians with strong passion for scientific research, President of the Nigeria Academy of Pharmacy, Pharm Julius Adelusi-Adeluyi called on pharmacists and healthcare practitioners to pay attention to Artificial Intelligence.
His words: "Recently, scientists in USA devised a procedure whereby pancreatic cancer can be detected simply from a 'selfie' using a mobile phone.
"This is a paradigm shift of sorts, because, now patients are now more involved in helping detect the onset of chronic disease conditions.
"As a scientific academy, we always ask ourselves certain questions which include how AI impacts the process of eradicating pain and disease in the years to come. It's impact on pharmaceutical research and manufacturing.
Among those honoured were Prof Herbert Coker, a Professor of Pharmacy and Pharmaceutical Chemistry, University of Lagos;  Prof. Mojisola Adeyeye, as well as   Dr. Ogori Taylor, Faculty of Pharmacy, University of Maiduguri.
Others were Prof. Karniyus Gamaniel; Former Pharmaceutical Advisor, WHO in Nigeria, A Pharmacotherapy Pharmacist, Dr. Teresa Pounds and Pharmacist Calixthus Okoruwa.