By Emmanuel Ajibulu
The Department of Petroleum Resources (DPR) says improper handling and adulteration  are the  causes of kerosene explosions in the country.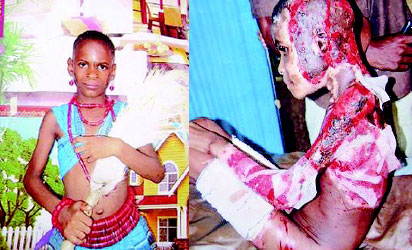 The  DPR spoke when the House of Representatives Committee on Petroleum Resources Downstream, led by the Chairman, Hon Joseph Akinlaja, paid an oversight visit to the government establishment. The visitors had requested for information  on kerosene explosions and the sources of adulteration in  private depots.
On  Apapa  crazy traffic, Akinlaja  asked the DPR to provide  a workable roadmap on how the area  could be decongested.
He  called  on the  authorities to empower the DPR, especially in the area of fiscal allocation, for it to carry out its responsibility  of ensuring that petroleum products imported by marketers meet quality and safety standards to avoid explosions  and economic sabotage.
While making reference to how DPR turned back vessels identified to be carrying adulterated products, Akinlaja tasked the government agency to provide detailed information and to also give day-by-day  records on the volume of crude Nigeria produces and imports on  daily basis.