Below is the highlight of some bills passed by the Saraki-led 8th Senate since it took over in June 2015.
It also shows those in different stages of consideration that can tackle unemployment problems in Nigeria.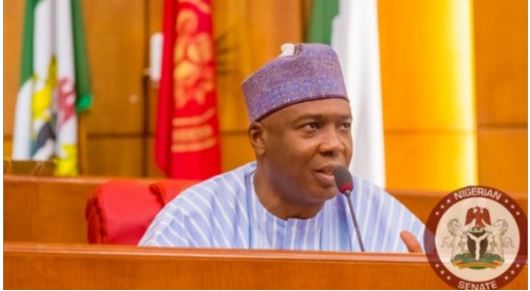 When these Bills which have been passed by the Senate are eventually signed into Law by the Executive, millions of jobs will be created and so many unemployed youths will be taken out of the labour market.
1. Secured Transaction in Movable Assets Act (Amendment) Bill 2016.
Stage – Passed and signed into law
2. Credit Bureau Reporting Bill
Stage – Passed and signed into law
3. Electronics Transaction Bill Stage – Passed
4 Public Procurement Act Amendment Bill Stage – Passed
5. National Lottery Act 2005 Amendment Bill 2017
Stage – Passed
6. Warehouse Receipts Act (Amendment)Bill – Passed
7.Federal Competition Bill – Passed
8. Agriculture Credit Guarantee Scheme Act( Amendment) Bill – Passed
9. Petroleum Industry Governance Bill – Passed
10. National Poverty Eradication Commission Establishment Bill – Passed
11. Commercial Agriculture Credit Scheme – Passed
12. Discrimination Against Persons With Disabilities (Prohibition Bill) 2015 – Passed
13. Nigerian Peace Corps Bill – Passed
14. Maritime University of Nigeria, Okerenkoko – Passed
15. Nigerian Ports And Harbours Authority Bill – Passed
16. Nigerian Railway Authority Bill – Passed
17. Bankruptcy and Insolvency Act ( Repeal and Reenactment) Bill – Passed
18. North East Development Commission Establishment Bill – Passed
19. Federal Road Authority Bill – Passed
20. NYSC Act Amendment Bill – under consideration
21. Federal Entrepreneurship Centres Establishment Bill – under consideration
22. Nigerian Tourism Development Act ( Repeal and Reenactment) – under consideration
23. Skill Acquisition and Development Trust Fund – under consideration
24. Industrial Revolution Bill – under consideration
25. National Development Bank of Nigeria – under consideration
26. Nigerian Merchant Navy Coast Guard Security and Safety Corps – under consideration
27. Equal Opportunity Commision – under consideration