All the machines are broken down- Durosimi-Etti
By Victoria Ojeme
ABUJA: The wife of the Vice President, Mrs. Dolapo Osinbajo, has called on medical practitioners to help rid the country of cancer.
Mrs Osinbajo made the call during the third cancer summit organised by the Cancer Education Advocacy Foundation Of Nigeria CEAFON, in Abuja.
She said, "For all the figures that he showed us in his chart, what I see are individuals, fathers and mothers, sisters and brothers, daughters and sons. So, beyond the statistics, figures, pie chart; we know that there are a lot of things needed to be done. The real awareness, the treatment and the researching towards cancer cure are necessary and what a wonderful day it will be, when a cure is found for cancer".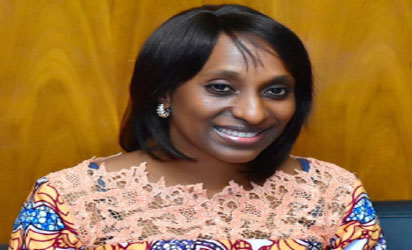 In his remarks, the Minister of Health, Prof. Isaac Adewole, noted that radiotherapy was not the only method of treating cancer. He said that "what is important is what CEAFON is doing, the increase of awareness, for the people to have a better understanding of cancer therapy." He said that 40 per cent of our cancer can be prevented through the change in our lives style and what we eat, while 40 per cent also, if detected early will be cured.
Prof Adewole noted, "we can control about 80 per cent of the cancer cases and secondly, we can change the narrative of cancer in Nigeria, for about that same percentage of the cancer patients come late at the time when we can't do anything about them- even if they go to India or Cameroon nothing will happen.
"For at the stage 3 and 4, they are not going to get cure. The only ways to get them closer early, is to start the screening program and that is why this year, we are concentrating services on breast for women and prostrate for men who are above 50 years of age. Currently, we are working on eight of our cancer centres, but the main focus is on two this year, for we would not want to bite more than we can chew".
He added, "between now and December this year, the oncology centre in National Hospital should be completed for it costs us about N400 million, then that of LUTH, I believed we have started."
On his part, the National president of CEAFON, Prof Francis Durosinmi-Etti said, "we tried to look at the fact that cancer has become an epidemic in Nigeria, but I am glad that the keynote speaker in his Presentation shows that the volume has just increased. We all have to wake up and do something about it. To do this, it means we need to increase funding and pay more attention to the prevention of cancer in the country.
"In a nutshell, educating the members of the public on how to prevent it and for those who are diagnosed with cancer, must have the opportunity to be treated, just like you heard, many of the machines are broken down in the country at the moment and only a few are working. All the machines we have in the country are just what you will get in one department in America and that is all we have in the whole country.
"We need to involve more people for possibility of having the public -private partnership advocated for, so that investors can invest in the services and then the patient can have a good chance of getting a cure."