By Ben Efe
Athletics Federation of Nigeria vice president, Olamide George said yesterday that Nigerian athletics is unlikely to achieve success as the president, Ibrahim Gusau is not ready to work with a majority of the board members.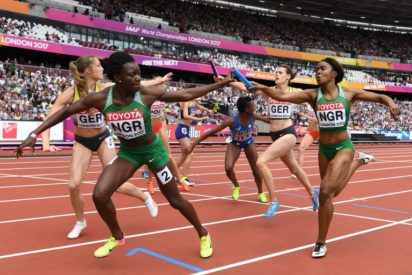 George, a former athlete was speaking against the background of a circulating 2018 programme of activity purported released by the AFN.
"There wasn't any technical committee meeting that compiled the programme and there wasn't any board meeting that rectified the programme that has been released to the public. A programme that is replete with errors?
"It is Gusau and his appointed technical director that are now taking decisions. This is not good for our sport and the athletes," George submitted.
He added that the Sports minister, Solomon Dalung seem to be turning a blind eye to the sad occurrence at the AFN.
"The sports ministry officials are not helping matters. Rather than mediate and bring all parties together to forge ahead, they are tacitly giving a backbone to Gusua.
"Gusau is supposed to be a bridge builder, but that is not the case, he is not even interested in calling a board meeting so that we can discus and move ahead."