By Peter Duru, Makurdi
Ahead of the November 1st. implementation date of the Open Grazing Prohibition Law in Benue state, Governor Samuel Ortom has vowed to depose any traditional ruler engaging in acts to frustrate the Law in the state.
Speaking yesterday while inaugurating State Advisory Committee for the implementation of the law, the Governor directed the traditional rulers to facilitate easy implementation of the law in their various domains.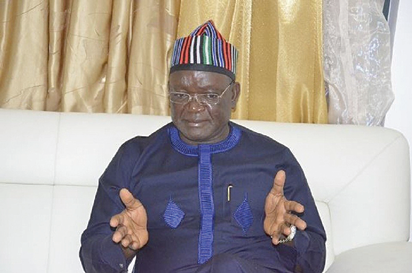 Governor Ortom who emphasized that when fully operational the law would protect both herdsmen and farmers warned that cattle rustlers would face the law just as anyone that trespassed into farms with livestock would be prosecuted likewise.
He appealed to herdsmen resident in the state to cooperate with the government and people of the state by exposing the bad elements that stray into the rural communities to create crisis.
He noted that there was no going back on the November 1st. 2017 commencement date for the implementation of the law in the state assuring that the state government was determined to make a success out of the new law.
"I therefore urge all herdsmen residing in Benue over the years and who are familiar with our local terrain to work with the committee to ensure peaceful coexistence with the host communities and success of the law."
Special adviser to the Governor on Security and Chairman of the committee, Colonel Edwin Jando (rtd.) in his response, said a census of the Fulani resident in Benue was being taken adding that six modern pilot ranches would be established by his committee in the state.