By Emman Ovuakporie
ABUJA—THE House of Representatives, yesterday, set up an ad-hoc committee to probe the non-payment of $14.2 billion penalties by oil companies to communities affected by gas flaring.
To this end, the special committee is expected to submit its findings within four weeks for further legislative inputs.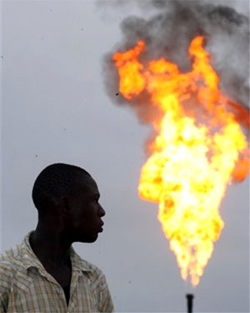 The House also urged relevant government agencies to undertake a damage and post-impact assessment of gas flared environment and direct payment of compensation by oil companies to affected communities.
This was, however, sequel to a motion by Ehiozuwa Johnson Agbonayinma (PDP, Ikpoba Oha/Egor Federal Constituency of Edo State) and six others.
The motion was entitled, "Need to investigate the loss of over $14 billion as a result of non-payment of gas flared penalties by International Oil Companies, IOCs, from April 2008 -2016."
Moving the motion, Agbonayinma explained that gas flaring was harmful to the economy and the environment as the gas flared contained toxic substances which caused respiratory diseases and air pollution.
He added that this could lead to depletion of the ozone layer, which could ultimately have adverse effects on the weather and climate.
The motion was unanimously adopted by members when it was put to a voice vote by the presiding officer and speaker, Yakubu Dogara.