By Ben Efe
Nigeria Basketball Federation 'Abuja' president, Musa Kida said that there is no fear of the world basketball ruling body, FIBA banning Nigeria as a fall-out of the stalemate in the country's basketball administration.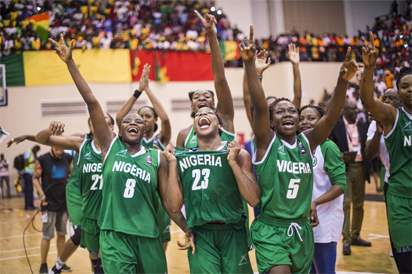 Kida, who was speaking in Lagos yesterday argued that FIBA has come to understand the situation with the NBF adding that his board now have the full backing of Nigerian basketball stakeholders to pursue the development of the sport in the country.
Two basketball federation board had emerged after Tijani Umar led a group of basketball stakeholders to hold an election in Kano, while Kida emerged the president of the version conducted by the sports ministry in Abuja. FIBA had urged both parties to reconcile their differences giving a November 30 deadline or Nigeria will be thrown out of world basketball contests.
"We are not losing any sleep about a November 30 deadline. What is clear is that FIBA wanted facts to know whether there was government inference.
"As time went on they came to understand the elections was accepted nationwide and they giving that deadline was an overkill. Basketball in Nigeria will go on," said Kida.
He added that his board will not be cowed into submission by clubs who floated the rules.
"Those clubs who are protesting were told not to participate in a competition that was not recognised by the NBF board.
"Nigeria is fundamentally a free country, the clubs are free to protest, but the NBF will not be arm-twisted to let off clubs that have gone against the rules.
"Some of these clubs have written to state why they took part in the competition. And we are ready to look into the case."
Kida added that his board will do everything to ensure that the female basketball team are well prepared for the FIBA World Championship next year in China.