By Oboh Agbonkhese
The Federal Government has appropriated N200 million in the 2017 budget for the take off of Petroleum Training Institute, Effurun, Digital Project, DiPTI, and the Institute will be involved in the training and re-training of personnel of Nigeria National Petroleum Corporation, NNPC, thereby cutting off capital flight in conformity with President Muhammadu Buhari-led government's change agenda.
The Minister of State, Petroleum Resources, Dr. Ibe Kachikwu, said these at PTI's 2017 graduation, adding that "PTI tends to collaborate with Nigerian Petroleum Development Company, which has been mandated to construct a model modular refinery using local materials and technology, which will be used for experiential training and for teaching purposes."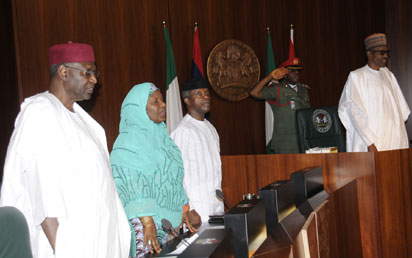 Also speaking at the event, Principal/Chief Executive of PTI, Professor Sunny Iyuke, said 528 graduates will be awarded National Diploma, while 550 will be awarded the Higher National Diploma, and 24, General Welding Certificate.
He added: "The Institute will be collaborating with local and foreign univer-sities for post-graduate diploma and Master of Science programme in engineering.
"A Memorandum of Understanding has been signed with University of Port Harcourt, and PTI is finalising arrangements with Wits University in South Africa to commence same programmes."