The Edo State Government has concluded plans to reform its real estate sector with a new roadmap that provides for recertification of estate owners, repossession of abandoned properties and development of new estates across the state.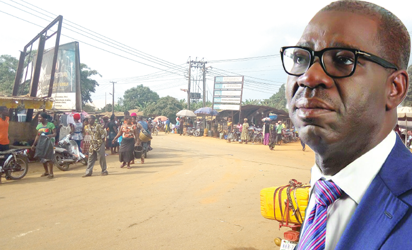 The new Executive Chairman of the Edo Development and Property Authority, (EDPA) Isoken Omo, disclosed this at the Government House, Benin City, on Thursday.
Omo explained that the state's new housing roadmap is already being implemented with the perennial issues of debt, encroachment and undocumented occupation receiving the desired attention.
She said that the state's housing sector now falls under EDPA's purview and the new management of the agency plans not only to remodel estate management in the state, but to also attract investments to the sector.
She added that efforts are being put in place to revamp the agency to bridge the state's housing gaps as well as reposition it to attract investments in real estate, especially as the state is now poised to be a major industrial and economic hub.
According to her, "We discovered that many of the original occupants of the houses have left the estate. Some of the housing units in the estate were built when we were Bendel State. So, when Delta was carved out of Edo, some people, who had apartments in these estates, left to live in Warri and other places.
"We are launching an aggressive campaign to recertify the owners of the houses. This is not to witch-hunt anyone. We just want to have an authentic database that would be as updated regularly."
Noting that some housing estates in the state were neglected in the past, which gave way for illegal occupation and debt, she said there are targeted, well-laid-out efforts to reform housing.
She said the EDPA would hold a sensitisation campaign to inform the people on the new policies and initiatives guarding the housing sector, noting "part of our campaign is also to repossess buildings that may have been abandoned or illegally occupied."
Omo was recently appointed to chair the EDPA by the Edo State Governor, Godwin Obaseki. She has over 25 years of real estate and property development experience in Nigeria and the United Kingdom (UK). She attended the Rivers State University of Science and Technology, Port-Harcourt, where she bagged a degree in Estate Management, and obtained a Masters in Business Administration (MBA) in 1999 from the University of Hull, United Kingdom. She has since assumed office