In a bid to re-engineer the economy of Edo State towards a better future for its citizens, the Godwin Obaseki-led government is set to host the maiden Edo State Investment Summit with the theme "Envisioning the Future" from November 10 – 12, 2017 at Edo Hotels, Okada Avenue, Benin City.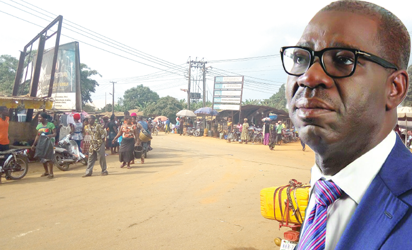 Christened 'Alaghodaro' meaning 'progress', the three-day summit will bring together local and international business leaders and investors, bankers, financiers, industry experts, policymakers, the diplomatic community and the academia to explore Edo's rich potential across various sectors.
Speaking on the importance of the summit, Asue Ighodalo, Chairman of Alaghodaro 2017 said: "The world over, governments are looking beyond oil to alternative revenue sources in order to ensure sustainable development, and we must also get creative and take action today for our future and the future of our children."
"Alaghodaro is part of the response of the Edo State Government to the imminent threat of an oil-dependent economy. It seeks to explore opportunities for local and foreign direct investment in the state by highlighting the state's competitive advantage across various sectors."
Ighodalo also disclosed that the key areas of focus at the three-day event would include Law and Order, Civil Service Reform, Agriculture, Manufacturing, Transportation, Forest Regeneration and Conservation, Education, Healthcare, Arts, Culture, Tourism and Hospitality.
The Edo State Investment Summit is in line with the vision of the Obaseki administration to build "a modern and progressive Edo state where every citizen is empowered with opportunity to live life in its fullness."
Alaghodaro 2017 is designed to foster knowledge sharing, build relationships, spark innovation and inspire commitment to strategic deployment of capital for greater socio-economic and environmental impact.
Subscribe for latest Videos