By Omeiza Ajayi
ABUJA—New efforts directed towards holding the long delayed national convention of All Progressives Congress, APC, are to be canvassed today at an expanded meeting involving National Working Committee, NWC, principal officers of National Assembly and APC governors.
Beside discussions on the national convention, the meeting is expected to discuss the National Caucus meeting slated for October 30 and National Executive Committee, NEC, meeting scheduled for the next day, both holding at the Presidential Villa.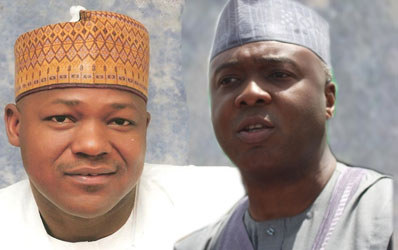 Vanguard gathered that the $5.5 billion loan request by the President would also be discussed to get the support of National Assembly leaders.
The party has continued to draw flaks from some within and outside for its inability to hold the convention in April, but party leaders had attributed the delay to the health challenge of President Muhammadu Buhari, a situation that saw him out of the country for the better part of the year.
In an earlier interview with Vanguard, APC National Chairman, Chief John Odigie-Oyegun, disclosed that the convention would hold next month.
"We hope in November. There is no tentative date yet, but we are certain the NEC and Caucus will hold next month, that is October," said Chief Odigie-Oyegun.
The convention is used to ratify policies and programmes of the party; elect or remove the national officers of the party, elect the presidential candidate of the party; amend the constitution of the party from time to time as the need may arise among other issues.
Since the last convention of the party in October 2014, it has been difficult holding another convention.
The party's effort to hold the convention in April and later in August were futile, especially as a result of the ill-health of President Buhari.
There were insinuations that some political strategists did not want the then acting President, Prof. Yemi Osinbajo, to chair the all important meetings of NEC, the Caucus and the national convention in the absence of the President as critical decisions that could subtly affect the President's chances of re-election could be taken at such meetings.