By Nwafor Sunday
The caretaker Committee Chairman of the Peoples Democratic Party (PDP), Ahmed Makarfi, Thursday lamented on the sufferings of Nigerians under APC administration, adding that the 'Broom is no longer sweeping well', thus the reason why Nigerians should come and take shade under the 'Umbrella' PDP.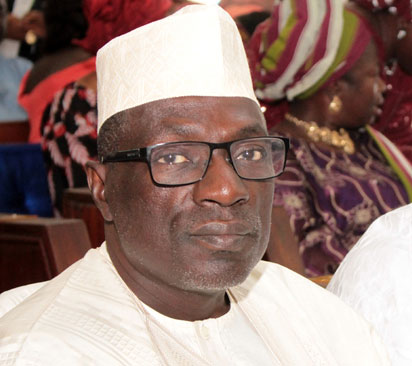 "Nigeria has suffered enough; the broom is no longer sweeping well. Come and stay under the umbrella," Makarfi said.
He made the statement in Osun state, during the presentation of N250 million scholarships to 66 indigent undergraduates, sponsored by Sen. Ademola Adeleke.
According to the 'Cableng', Markarfi said, "In PDP, it is going to be promises made, promises kept. We are going to have a full-time governor in PDP.
"No doubt, we have our problems, we have made efforts to correct it, we are not like the government that doesn't take to corrections or listen at all.
"We apologise to those the party has offended and we call on those that have not joined to come and join."