Confederation of African Athletics officials have given high marks to preparations by Delta State for the African Athletics Championships, holding August 1-5 at the Stephen Keshi Stadium in Asaba, Delta State.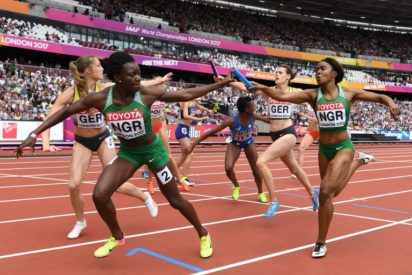 Delta Sports Council chairman, Tonobok Okowa who was speaking in Lagos said preparations are in top gear with regards to construction of facilities and provision of utility services for the Championships, which Nigeria hosted first in 1989 in Lagos.
"At the gathering of CAA member nations in Morocco recently we gave an update of our preparations and state of construction works.
"And the CAA was very appreciative of our efforts and they are looking forward to coming to Asaba next year.
"Of course we are moving fast with work. The governor of Delta State, Ifeanyi Okowa has given a March 2018 deadline for the completion of the Stephen Keshi Stadium.
"It was a project that was abandoned for so many years, but the governor has taken it upon himself as a personal project.
"We are also working on projections for hotel accommodation. And the marketing efforts are yielding good result so far," said Okowa.He submitted that Delta State is paying much attention to sports development to maintain its number one position in Nigeria.
"We did our own sports festival and from there we discovered 88 junior athletes. At the last Youth Games in Kwara we presented a large number of these athletes and we came out top."