Austria's political "whizz-kid" Sebastian Kurz, 31, looked on course Sunday to become Europe's youngest leader, likely in coalition with the far-right, after his conservative party was projected to come first in elections.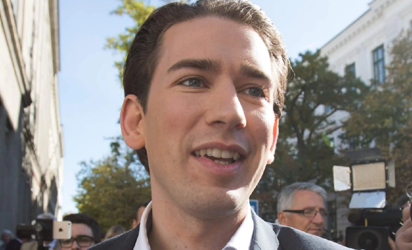 Projections put Kurz's People's Party (OeVP) on 30.2 percent, followed by the far-right Freedom Party (FPOe) on 26.8 percent and incumbent Chancellor Christian's Social Democrats (SPOe) on 26.3 percent.
Kurz, nicknamed "wunderwuzzi", is expected to form a coalition with the anti-immigration FPOe of Heinz-Christian Strache, 48.
Subscribe for latest Videos