The Arewa Consultative Forum (ACF) on Tuesday inaugurated four standing committees to "rewire" politics in the region and rekindle hope and justice among the populace.
Mr. Anthony Sani, the ACF Secretary-General, who inaugurated the committees in Kaduna, said the aim was to institute a new political culture of electing political leaders who would be accountable to the people.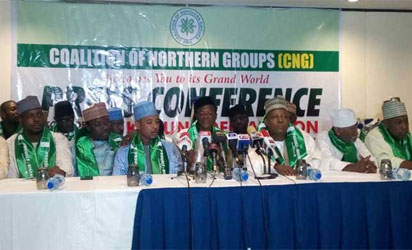 "There is the need to rewire the politics, re-engineer our sense of justice, make mercy smarter and hope more strategic,'' he said.
Sani added that the youth who should be avatar of change must be guided "to make judicious use of their democratic right and vote only credible leaders who are accountable.
"This would help supplant both plutocracy and kleptocracy with democracy premised on triple foundation of justice, liberty and common decency."
The scribe recalled that the ACF had earlier formed a Think Tank, to "harmonise all existing documents on Northern challenges– into a `Northern Agenda'," and another committee on restructuring.
He said the overall aim was to produce documents that would guide policy makers and implementers to discharge their responsibilities in the best interest of the people.
The committees include: Research, Strategy and Planning; Political; Education, and Agriculture.
The ACF secretary general, particularly challenged the political committee, "to promote only issues which most northerners hold dear, devoid of partisanship," so that the region would rewire its politics, ensure justice and rekindle hope in its youth.
Prof. Ango Abdullahi heads the political committee; Prof. Iya Abubakar, Education; Murtala Nyako, agriculture; retired Gen. Halliru Akilu, research, strategy and planning.
A member of the committee, Sen. Usman Umar, who responded on behalf of the members, pledged to deliver on their mandate and ensure that their contributions add value to the development of the region and Nigeria.