By Gabriel Ewepu & Prince Okafor
ABUJA-IN a bid to revive and re-enforce his cabinet for maximum impact and meet up with his electoral mandate, the serving chairman of the Abuja Municipal Area Council (AMAC), Hon Abdullahi Adamu Candido on Friday reshuffled his cabinet.
Candido, who approved the new cabinet, reappointed the erstwhile supervisory councillor for education, sports and social development, Hon Gabriel Bravo, as the supervisory councillor for health.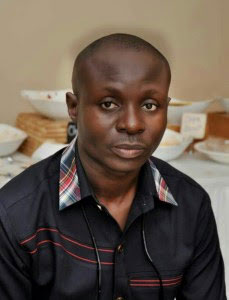 Hon Bravo in a Facebook post, via his handle, while thanking God for his new portfolio, appreciated the AMAC chairman for his reappointment and the confidence reposed on him. He also thanked his teeming followers and friends for their unflinching support and prayer.
He said, "I give God Almighty the glory on my new assignment/portfolio as the supervisory councillor for health. I also congratulate my appointed colleagues while I sincerely appreciate our able AMAC Chairman Hon Abdullahi Adamu Candido. I appreciate all our teeming supporters too for their unflinching prayers"
Hon Bravo, who is a grassroots politician based in Abuja, has endeared himself to many of his supporters and admirers through his philanthropic disposition. His reappointment to people was well deserved as a result of his sterling performance in his former office.
The new cabinet includes, Mr. Gabriel O. Bravo – Supervisory Councillor, Health, Muhammed Dan'Azumi – Supervisory Councillor, Agriculture, Murtala Usman Karshi – Supervisory Councillor, Environment, Adamu Abari – Supervisory Councillor, Finance and Investment, Engr. Ndidi Nwagba – Supervisory Councillor, Special Duties, Mrs Ramat Abisola Abdullahi – Supervisory Councillor, Education and Social Development, Adamu Jagaba – Supervisory Councillor, Works.
Others are Hajia Rakia Ibrahim, Special Adviser on Empowerment and Mobilisation, while Hon. Charles Iheh, former Supervisory Councillor for Investment has been redeployed to AMAC-IPDC accordingly.