By Michael Eboh
THE Petroleum and Natural Gas Senior Staff Association of Nigeria, PENGASSAN, has called on the Federal Government to allocate two per cent of the revenue from Nigeria's crude oil output to Nigerian Nuclear Regulatory Agency, NNRA, to tackle its funding challenges.
Speaking at its second Triennial Branch Conference in Abuja, Chairman, PENGASSAN, NNRA Chapter, Mr. Ifreke Udeme, lamented that inadequate funding was hindering the Agency from carrying out its crucial roles.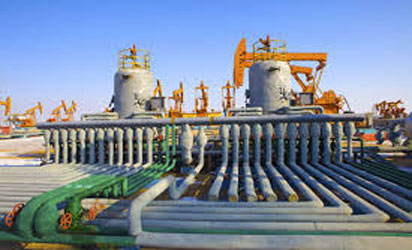 He stated: "Due to the specialised nature of NNRA and the need for highly-skilled and technically-competent staff, the need for training and re-training of staff cannot be over-emphasised. This is in line with international best practices in the industry the world over. Sadly, this is not the case, as paucity of funds is a very high hurdle to achieving this goal.
"The activities of NNRA, 90 per cent of  them are in the oil and gas industry. We license the sources, we conduct well logging; and these cut across the oil and gas industry. The proceeds from these, part of it, a percentage of it, with legislation should be used to fund NNRA for its activities in the sector. Two per cent of the proceeds can fund the activities of NNRA, vis-a-vis, the directive by the government that we should exit the Federation appropriation by 2020."
To push this demand, Udeme said the workers plan to engage and collaborate with the relevant stakeholders – NNRA Governing Board, National Assembly, management of NNRA, PENGASSAN and Nigerian Union of Petroleum and Natural Gas Workers, NUPENG.
In his response, Minister of State for Petroleum Resources, Mr. Ibe Kachikwu, said these days, the oil and gas business, as well as the industry, is run with collaboration between workers and their employers.
Kachikwu, who was represented by Mr. Sanusi Abdulhakeem, a Manager in Public Affairs Division of Nigerian National Petroleum Corporation, NNPC, said to achieve its clamour for increased funding of NNRA, workers should collaborate, liaise and consult with management of the organisation.
In his remarks, Mr. Peter Akpatason, a member of the Federal House of Representatives and former NUPENG president, said PENGASSAN has a number of past presidents of the association in the National Assembly, and should endeavour to leverage on these individuals to push for any Bill or issues they want.
On his part, National President of PENGASSAN, Mr. Francis Johnson, said the issue of a befitting office space and adequate funding for NNRA was of critical importance, going by the role of the agency.
According to Johnson, who was represented by Deputy National President of PENGASSAN, Mr. Frank Esanubi, going by the bleak future of fossil fuel, it is crucial for the NNRA to be adequately funded and equipped to prepare Nigeria for the reality of the declining importance of fossil fuel.