Governor Abiola Ajimobi of Oyo State and his wife, Florence, have separately offered scholarships to indigent students of Ajayi Crowther University, Oyo, where the first lady bagged an honorary doctor of science in Public Administration, at the weekend.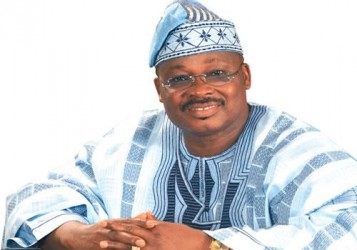 The Alaafin of Oyo, Oba Lamidi Adeyemi and a philanthropist, Chief Tunde Afolabi, were also honoured with the institution's honorary doctorate as part of its 9th convocation ceremony, which also witnessed the award of first and post graduate degrees.
The governor announced the scholarship award in his remarks at the event, while his wife had earlier in her acceptance speech promised to sponsor 10 indigent students on full scholarship as part of her contributions to the education of the youth.
In response to an appeal by the Vice Chancellor of the institution, Prof. Dapo Asaju, the governor's wife also promised to procure a power generating set for the Information Communication Technology centre she recently donated to the university.
She said, "I want to thank the governing council of this university for the honour done to me. I stand here this afternoon with a promise to continue to engage in activities that will advance the course of education.
"Ajayi Crowther University has done well as it has turned out brilliant graduates that are making waves all over the world. This is the best period to renew my pledge and commitment to the service of humanity as well as service to the less privileged."
"I will install a generator to provide power to the ICT centre that I donated to this university few months ago. In addition to this I will give scholarship to ten girls to study Business Administration from next session as part of my contributions to the education of the girl-child."
In his remarks, the governor said that he would also sponsor the education of undisclosed number of students, while he called on parents, institutions, and public-spirited individuals to assist in funding education at all levels.