By Omeiza Ajayi
ABUJA— The Labour Party, LP, has kicked against the borrowing plans of President Muhammadu Buhari's administration, warning that the economy was already moving towards stagnation, especially with fresh plans by the government to borrow about $5.5 billion to finance the 2017 budget deficit.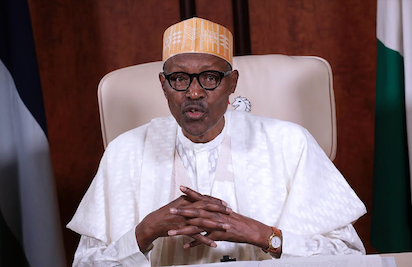 The party said: "The situation of the economy is moving towards stagnation with the enormous borrowing by the Federal Government, non-implementation of the 2017 budget, increase in hunger and poverty even after the claim of the Federal Government that we are no longer in recession.
"We ask the Federal Government to boost the agricultural sector and make loans available to genuine farmers at reduced interest rates as well as empowering the youths and women."
National Publicity Secretary of the party, Ebere Ifendu, in a statement, yesterday, in Abuja equally chided state governments for their refusal to pay workers' salaries, even after receiving financial aid from the Federal Government.
She said:   "Labour Party frowns at the non-payment of salary of civil servants in most states of the federation. We are calling on all affected states government to immediately pay all arrears to their workers. It is embarrassing to note that after receiving bailout funds from the federal government, the states refused to pay salaries".
The party also urged the federal government to intensify to make its anti-corruption war more transparent and holistic, noting that the recent reinstatement of Mr. Abdulrasheed Maina is a national disgrace and a ridicule of the anti-corruption campaign of the federal government.
While she restated that there was no leadership tussle in the party, Ifendu said "the leadership of the party under our digital National Chairman Dr.Mike Omotosho will take a census of her membership, mobilize and register new members".
The party will also revalidate and establish offices in all the 36 states of the federation and the FCT and in all the 774 local government areas in 90 days.
"The party will conduct state congresses in the states where their tenures of three years have elapsed in accordance with the 2009 constitution of our party. We will reposition the party to enable us occupy the political landscape of the country come 2019", she added.