By Enyim Enyim, Onitsha.
Former Vice President Alhaji Atiku Abubakar Monday in Anambra State started mobilization of the South East electorate ahead of the 2019 presidential election.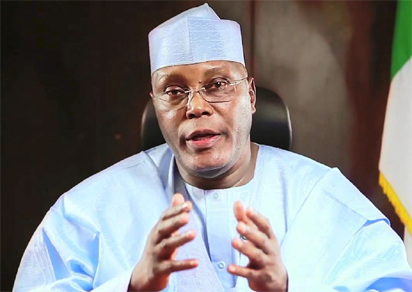 The national chairman of a socio-political organization, Atiku Care foundation, Ambassador Aliyu Bin Abbas while inaugurating the Anambra State executives chapter of the foundation in Awka stated that the former vice president would contest the 2019 presidential election to bring about a positive change in all sectors of the economy.
"The Atiku care foundation was established to extend care to the needy like the indigent, orphanages among others. The foundation is to identify with Nigerians in this time of recession because Atiku has the people of Nigeria at heart".
He said the foundation has already signed an MoU with an international organization to ship down goods worth 5.5million dollars that would be distributed to the indigent, orphanages among others.
Abbas said that the foundation state executives would be inaugurated in Enugu, Ebonyi, Abia and Imo before they go to other parts of the country including Abuja where it will be formerly launched in December.
The state coordinator of the foundation, Hon. Ndubuisi Obijiofor said the former vice president was an advocate of true federalism and restricting and should be given a chance to safe Nigeria.
"We are in a serious mess in Nigeria and we believe Atiku will deliver us out of the mess. He will take us to the promised land".
However, he enjoined the Igbo people to continue with their struggle for their emancipation in Nigeria