By Jacob Ajom
Nigerians itching to watch the Super Eagles at the 2018 FIFA World Cup may not need to worry, as newly launched TV network, Kwese tv has acquired the rights to beam the tournament live to Africa and beyond.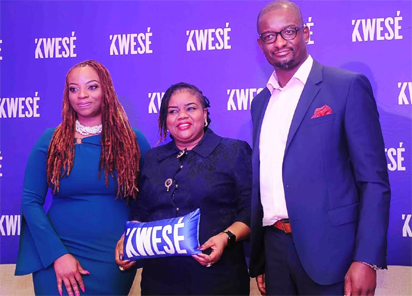 As the sole rights owners of the 2018 World Cup to Africa, Kwese Sports have promised to air the 64 matches live.
Operators of the tv network informed that the telecast would not be limited to those whose subscription has not expired yet as the world cup will also be available to all subscibers.
Addressing a select group of media men, during the media launch, General Manager, Kwese Free Sport Chichi Nwoke said ''the matches will be live on both the free-to-air stations and those that will subscribe. Our target is the masses and we are out to elevate the level of those we affect positively."
She said they were also talking to terrestrial tv stations and radio stations to buy into the World Cup fever in order that as many people as possible can get access to the global fiesta.
She said apart from the World Cup matches, for which the Super Eagles have qualified, Kwese Free Sport will also be airing the NBA, the Formula 1, among other foreign sport. In particular, the Kwese tv chieftain said as sponsors of the Nigeria Basketball Male league, the network will continue to air the Nigeria basketball league alongside other local contents. 'We intend to beam live from Shagamu reactions of fans during the Anthony Josua fight on October 28 till midnight." She said.