As the Super Eagles await their World Cup opponents in the draws holding in Moscow on December 1, former Super Eagles head coach Austin Eguavoen, has gone spiritual, praying for the team to have easy opponents at the Mundial.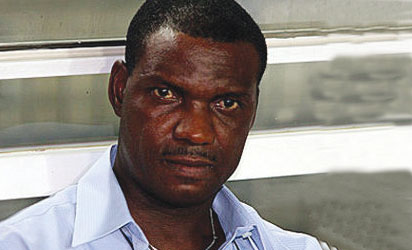 Speaking in Benin to our reporter, the erstwhile Nigeria International commended the team, saying, "It's a good thing that the Super Eagles finally picked the World Cup   ticket, but the race has just started, they have crossed the first hurdle, it is not yet Uhuru.
For us to go far, we must as a matter of urgency start preparations now, not the usual fire bridge approach that we are known for. We must engage the players in grade A friendly matches.
It would be out of place for any one to say that we do not have a World Cup team, yes we have a team that would hoist the Nigerian flag in Russia, but the technical crew must do an extra job on the boys for us to have a successful outing in the event."
"Again, Nigerians must play their role by praying for the team to have a soft landing. If we find ourselves in an easy group, we would do much better, than meeting countries like Brazil, England, Spain, France, Germany, Argentina, Italy, among others. Despite the fact that no country is a push over, we would do much better if we are in a group that would not give us much headache."
Commenting on the technical crew, the former Super Eagles captain maintained that there is no amount of advice that you give to Gernot Rohr that he would take, adding that he is already used to a particular style.
"I do not think it is important advising the coach now, he is in charged of the team, he has his own style. It's just like you trying to advice Pep Guardiola or Jose Mourinho to change their own pattern,  it would never work. Why, because they are used to their own system, so for Rohr, he should carry on with his own pattern of coaching. I just wish the team a successful outing."