By Chinonso Alozie, Owerri
PResident Muham madu Buhari, said yesterday, that quality education would enable young people in Africa, to use the education they acquired to create wealth.
Buhari stated this at the Imo International Convention Center, IICC, Owerri, during the Rochas Okorocha Foundation, 10th Graduation ceremony, and the adoption of 55 children from different African countries in the college.
This was even as the President of Ghana, Nana Akufo-Addo, said that only quality education would make African continent developed.
Buhari represented by the Minister of Foreign Affair, Geoffery Onyema, said: "Mr. President, charged me to wish you happy birthday and you a long live. Okorocha  going Africa to offer education is an act of charity. We are now in global world, a knowledge economy.
"You young ones cannot be better equipped than given you quality education. You young ones should be engine for creation of wealth."
According to President Nana Akufo-Addo of Ghana, "I am happy to be in Owerri, to celebrate, the birthday of Okorocha, one of my reasons to associate with Okorocha, is that we share common vision, to give the less privileged opportunity to go to school.
"I want to say this, education is equalizing of opportunity. Quality education is the fastest and  most effective way to change our continent. For any society to transform itself to a mordern society it must have educated workforce."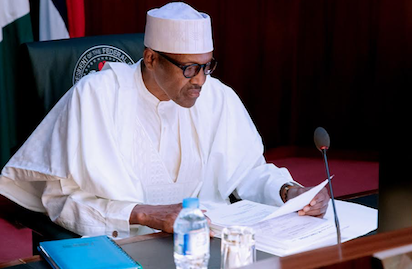 In his remark, the Former President of Nigeria,  Olusegun Obasanjo, "Okorocha is a man of vision and ideas. When he explained to me his ideas for education, I hailed him. The beginning of development for any country is education. If the world will rise above poverty, it must be through education. Your education should make you job creators and not job seekers."
Speaking also, the host, Governor Rochas Okorocha of Imo state said: "Who am I that it pleases God to use me to touch lives of the downtrodden. I am happy."
My children you are the reason for which we gathered here and we must not be found wanting. The good news is that among them are lawyers, doctors, police. I will not live forever and I want you to keep the flag flying."
Also, present at the event were, the former Vice President Alex Ekwueme, governors from Abia, Kebbi, Akwa Ibom, Oyo, as well as the representatives of other state governors among other