BY ROTIMI AGBANA
Sex is a topic most people shy away from in public for reasons stemming from religious beliefs, morals or ethics. But for Tinsel star, Andrianna Adebiyi, mincing words doesn't seem to be her style as she airs her opinion on hallowed matters whenever the need arises. In a  chat with Potpourri, the fast rising role interpreter explained how important sex is in a romantic relationship. According to her, sex is a divine gift from God which is why it has a lot of health benefits.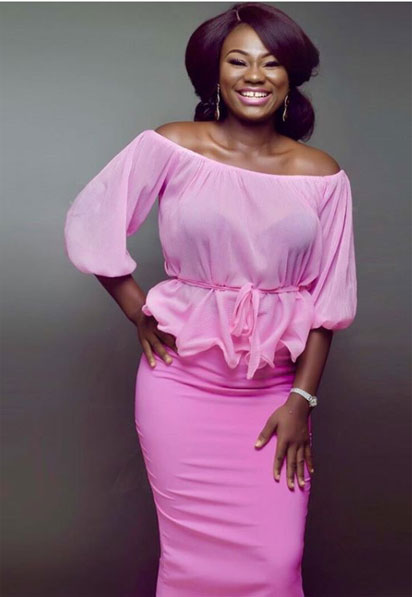 "In my opinion, sex is very important in a relationship because it's a gift from God to please man, and not only that, also to reproduce. Science has also shown it has a lot of health benefits. But as a Christian, it is a sin to have sex outside marriage. So I say it is very important in a relationship, but it shouldn't be done outside marriage", she said.
Potpourri further quizzed her to know her thoughts on the connection between love, sex and money, her response was insightful.
"I see a lot of connection between love and sex. It's only right to have sex with someone you love, not someone you don't love.   It is wrong to have sex for money or offer money for sex. But there is nothing wrong in getting sex and money from your partner. I would definitely get the two from my partner whom I would also be in love with", she concluded.