Lagos – The Federal Road Safety Corps (FRSC) on Thursday said it recorded zero fatal accident on Lagos-Ibadan Expressway during the Sallah break.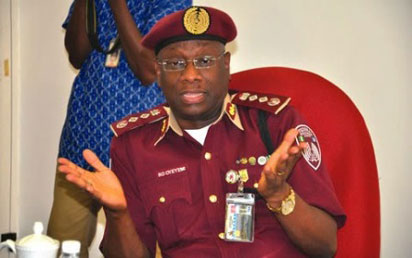 Mr Hyginus Omeje, the Lagos State FRSC Sector Commander, made this known at the 3rd Quarter Retreat organised for the command's personnel at Ojodu Berger.
Omeje said that four crashes were recorded during the period, but all the passengers were promptly rescued and no death was recorded in the course of the accidents.
"About 36 passengers involved in the crashes, 30 were rescued alive without injury, while six of them sustained injuries," he said.
The FRSC officer said that no fewer than 217 officers, 742 Marshals and 303 Special Marshals participated in the Sallah break exercise.
Omeje said: "Sallah break operations was very successful; we did not have any cause to record any fatal crash which is what we have always been emphasising.
"All obstructions were properly removed as two truck operators were available to assist.
"We partner with the truck operators and they agreed to make their trucks available at strategic places and we were able to make use of them to remove obstructions."
According to him, a total of 742 offenders were apprehended for various offences ranging from speeding, overloading, driving under the influence of alcohol, among others.
Also, Dr Rotimi Oladele, the President, Nigerian Institute of Public Relations (NIPR), spoke as the resource person at the retreat tagged: "Enhance Public Relations Effective Service Delivery".
Oladele, who was represented by Mr Kayode Yeku, the Senior Assistant Registrar of NIPR, advised the FRSC personnel to always present themselves properly to the motorists while discharging their duties. (NAN)