By Yinka Odumakin
"Nigeria we hail thee,Our own dear native land, Though tribe and tongue may differ , In brotherhood we stand ……"
Emotions ran wild as we held hands,standing on our feet and singing that more meaningful and soul-stirring old national anthem of Nigeria. I looked at the eyes of Pastor Tunde Bakare as tears rolled down his ears .We had just by acclamation agreed on the last of the over 600 resolutions in an assembly of North and South of Nigeria without making use of the accursed ballot box.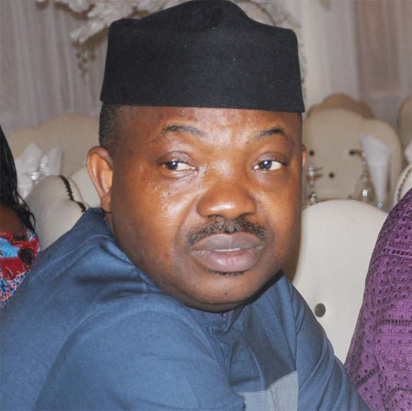 This was a conference that had been dogged with old animosity and mutual suspicions at the beginning .As against the difficult  2/3rd  threshold of arriving at majority decision,the organizers of the 2014 National Conference said it was going to be 70%.We argued ferociously ,disagreed bitterly and exchanged bitterest of words. All efforts to get the convening authority to intervene failed as the then President refused to get involved and said we should go back to our different homes if we could not agree among ourselves.
It seemed as if it was going to end in a pandemonium as I saw more walking sticks than usual at one session. But by some deus es machina,tempers calmed down .We passed all the resolutions without casting a vote and only the contentious issue of derivation was thrown back to the convener to resolve through a technical committee.
Nigeria was about to rediscover itself by returning to the foreseen path of nationhood by returning to the federal spirit aborted through Decree 34 of 1966 which turned Nigeria to a unitary state.

By 1967,the eternal sage, Oloye Obafemi Awolowo was in a dingy cell in Calabar Prison where the head of the facility asked him what kind of hard labour would he like to devote his years behind bars to as Justice Sowemimo had added "hard labour" to his sentence. The great Awo looked at the man straight in the eyes and said "I can cut grass or dispose night soil".The man who held the key to his cell broke out in tears. Awo kept a straight face!
It was under the "hard labour" that Baba Layinka wrote the preface to his "Thoughts on The Nigerian Constitution".He surmised in that seminal work thus "Besides,it is not difficult to forecast that the work of government in Nigeria under a unitary constitution is bound to become unduly complex,inextricably tangled,extremely unwieldy and wasteful,and productive of disunity and discontent amongst the people. Unless we have veritable supermen at the helm of affairs,the administrative machinery would eventually disintegrate and break down under the crushing weight of 'bureaucratic centralism "
A country whose cream never makes it to the top has fulfilled Awo's prophecy as its best moment remained in the past and unable to make any reasonable progress in any sphere of endeavour .All our infrastructure have collapsed. The universities that were centres of excellence under regional arrangements are not different from the abandoned Almajiri schools since the Federal Government, with ashes touch , took them over. Former Vice-President Atiku Abubakar reminded us in Enugu the other day of when the University College Hospital(UCH) in Ibadan was medical haven to the Saudi Royal family. If one takes a wound to that facility today,he may likely return home with gangrene.
An anniversary toast to the tier the Vice President told us spent N1.2trillion on infrastructure without a single project commissioned !
There is no debating that the engine of our nationhood has knocked and no amount of body repairs will get this vehicle back on the road. And this is the imperative of the stringent calls for restructuring which means only one thing :restore the federal spirit that gave us good results as against the unitary arrangement that had stultified Nigeria and about to sink.
All the separatists agitations rocking Nigeria,the endless clashes between farmers and armed militias(Fulani herdsmen) other theatres of conflicts at the periphery of Nigeria have their vertical links with Nigeria's unitary structure anchored on a paltry distributive economy as against productivity which was our trademark in the years of "true federalism " with cocoa in the West,groundnut in the North and Palm oil in the East.
We must get our people back to work and turn our huge population to human capital .We are 200m people with more than half of that as beggars and unemployed .Those are human wastes and not assets. They will remain so as long as we live on rents from Niger Delta oil and gas plus the VAT largely from Lagos and Ogun States. Our exclusive list must be trimmed so that federating units can engage in exploratory activities which are presently reserved for the Federal Government that constitutionally is pursuing anti-development initiates .
Is restructuring the magic wand to all our problems?We have not said so. All we say to those who mouth "restructuring of mind" is that the hardware Nigeria needs to put in all the software it can get is the polity .We will begin to solve all other problems once we get that right. The best of our minds will be of no use to us under the existing structure .Our best moment will remain delayed unless we put the right structures in place.  Achieving more glory lies in restructuring Nigeria.