By Tabia Princewill
The Senate President, Bukola Saraki has been widely criticised for his apparent defence of IPOB. A number of lawmakers from the House of Representatives called the "Progressive Caucus", released a statement in which some worrisome allegations were made.
They said: "A clear pattern of overt support to the leader of the terrorist group had since been established under the watch of the Senate President, for some time now. His deputy, Senator Ike Ekweremadu, had not only hosted, but put the full paraphernalia of his office… to give solidarity and support to a secessionist leader facing treason charges for levying war against Nigerians and the Nigerian state."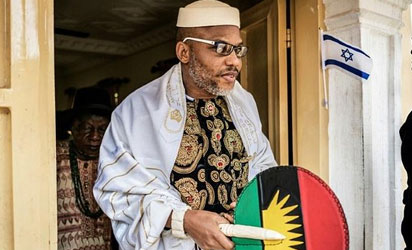 If this is true, then IPOB did benefit from high level political support as was alleged by the Federal Government. That in itself is treasonous, even if we've become accustomed to seeing politicians fight each other at the expense of Nigerians.
Those who funded Boko Haram were known to the government, by former President Goodluck Jonathan's own admission. He even said some were in his government! Why are politicians allowed to get away with destabilising the polity?
When does it end?  How did we get here? Where else in the world, besides Nigeria, would such allegations even be possible and what will be done about it?