By Josephine Agbonkhese
Ahead of tomorrow's  57th independence anniversary of the nation, women from various walks of life and ethnic groups, under the auspices of Nigerian Women for Peaceful Co-Existence & Unity of Nigeria, have cautioned advocates of secession to tone down their rhetorics.

Led by Senator Florence Ita-Giwa, the women who declared Nigeria's unity non-negotiable at a gathering in Lagos yesterday, advised every Nigerian to strive towards bequeathing a united and virile country to the younger generations, just like the nation's founding fathers did, saying that no nation on earth had ever survived two civil wars.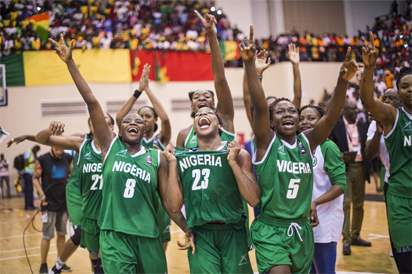 In a statement by Senator Ita-Giwa, the women said advocates of war did not witness the Civil War of 1967 to 1970, noting that "two million innocent souls were lost in that war. It also saw millions others losing practically everything. Many of us lost three years of our lives and our parents had to start life afresh at the end of the war."
While commending the Federal Government for deploying security agents to all hotspots in the country and also commending state governors for their cooperation, the women however cautioned that proper rules of engagement be strictly adhered to by the deployed troops and that human rights of citizens should be protected.