By Nwafor Sunday
The former Vice president, Atiku Abubakar, Wednesday, advised local and foreign investors to come to Nigeria and invest, noting that her economy is worth investing in.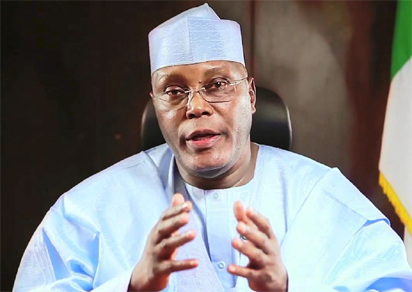 Atiku made the remark, while reacting to the National Bureau of Statistics (NBS) report, over Nigeria exist from recession.
In his words via his tweeter handle, "As a Nigerian, investor and employer of labour, the news of Nigeria's official emergence from the recession is most welcome.
"The news is surely a boost for Nigeria – it tells investors, local and foreign, that our economy is worth investing in.
He equally urged government to work hard to ensure that everybody eats three square meal in a day.
In his words, "While we rejoice, it's also important to recognize that economic weakness at the bottom of the pyramid remains. Inflation is still high.
"We must continue working hard to expand economic opportunity for all Nigerians.
"When all Nigerians can eat 3 square meals, that's when the real recession ends. We have work to do."
Similarly, the senator representing Kaduna central, Sen. Shehu Sani via his tweeter said, " The best people to confirm whether actually we are out of recession are the people bearing the effects of it in their daily lives.
"There are three ways to get out of recession.By figures,by facts,by facts and figures.
"Let those who felt it when they were in recession also feel it when they are out of it."