The new episode of the TV drama series, Professor Johnbull, is focusing on the dangers of child labour, child trafficking and street hawking by school-age children. The sitcom, sponsored by Nigeria's foremost telecommunications company, Globacom, is currently in its fourth season.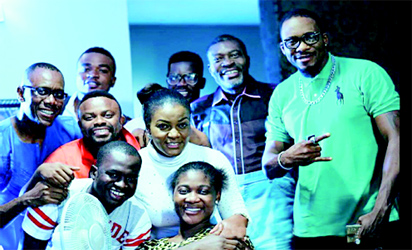 The fresh episode, entitled 'Street School',  airing this Tuesday, exposes the various ways through which children are lured out of their homes, especially in the villages purportedly to greener pastures in the cities, which turn out to be 'slave camps'.
The episode showcases how some of the unsuspecting children who ought to be in school are turned to househelps and street hawkers by their masters who usually renege on all their promises to improve the children's lives.
Professor Johnbull's latest episode also illustrates some of the negative consequences of child labour such as road accidents, sexual molestation and other forms of abuses, with their attendant consequences on the psychology of the children.