By Providence Emmanuel
THE Nigeria Deposit Insurance Corporation,
NDIC, insured deposits for individual customers in Microfinance Banks, MfBs, has reached N200, 000. Though this development provides significant security for depositors President, National Association of Microfinance Banks, NAMB, Mr. Rogers Nwoke, who disclosed this in an interview with Financial Vanguard, lamented that liquidity is not well distributed at all levels of the financial system in the country.
He said, "somebody who has money would rather save it with the deposit money banks. Because of perceived security and safety, nobody wants to put money in MfB's because they think we are at risk. Meanwhile N200, 000 limits is secured for everybody by the NDIC, which means that if a microfinance bank goes down today, NDIC would pay that person up to N200, 000.
"People need to be assured that as long as their savings are not more than N200, 000 they are free to put it in a MfB. If there is a problem, then NDIC would pay the money back. If people have that confidence, they would put money in microfinance banks and we would have liquidity to lend out."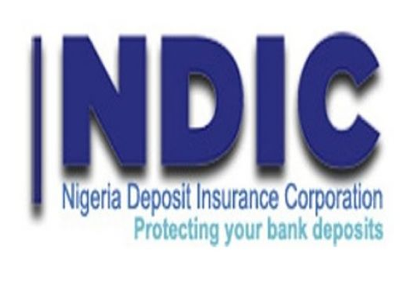 Nwoke who said that the several reasons why access to credit is not available at all levels, pointed out that there is a need to address liquidity, risk management, capacity, repayment and all the basic credit issues.
He stated: "If we do it, people who borrow at credit card level, mortgage and housing and agric level, whatever people are doing according to the different levels of economic strata, credit would be available to everybody. But that is not the position.
"There are no credit cards in Nigeria as I speak, because when you give somebody a card you call credit card and you collateralize it, it is no more a credit card. Everybody has credit card abroad, if they are satisfied with your credit rating they give you credit card. Here you have to put money before you have access to credit card.
"If we solve the problem of giving people access to credit at all levels of economic strata, our micro economic development would be faster.  A large corporate would get money easily and the small and medium enterprises would not get because of risk management issues. The person who is lending money at the lower level wants to ensure he would get his money back. If you give money to a large corporate, you might even give money on a negative pledge.
Negative pledge is when banks come together and give one big company money and say, we know we are not taking collateral but I will give you money on the basis that all of us are playing at the same level, so you are not giving collateral to one bank means you are not giving to anybody. If anything happens, all of us who are giving you money will share in asset and liability. But a lower income company or individual needs to give collateral.
"In Nigeria today, we have the National Collateral Registry, where you can register movable property. If you use your car to borrow money I have a place I can go and register that you have used that car to borrow money. Those are steps made, but it is one step too lately compared to the speed at which we need to move."