The Niger Delta Ministry is looking to play an active role in the 2018 Warri/Effurun Peace Marathon, tentatively billed for May 2 2018.
According to the ministry's director of special duties, Al Hassan Yakmut the Warri/Effurun marathon  is one of the activities the ministry will key into in their bid to promote youth development in the Niger Delta. Already organisers of the marathon have held fruitful discussions with the ministry's officials.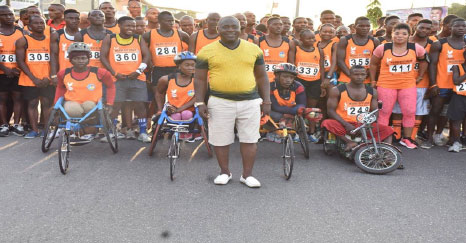 "We have asked the organisers to send in a document, and from there we will see how things go. Our officials were there at last year's event and they gave a very good report.
"The Warri/Effurun Peace Marathon is one of the sporting activities we are looking to incorporate into our schedule. As a ministry, we are trying to do things in the Niger Delta to promote the development the youths and sports is one of them," said Yakmut.
The Athletics Federation of Nigeria has marked down May 2 as the date for the 2018 edition, which will likely be upgraded to the status of half marathon. The two previous editions were largely experimental 10km races and as organisers see the marathon expanding, they feel there is a need for an improvement.