By Jude Opara, Abuja
With barely two months to the November 30 deadline given to the Nigeria Basketball Federation (NBBF) by the Federation of International Basketball Association (FIBA) to put an end to the leadership crisis rocking the federation, the National Assembly says it will do everything within its powers to ensure that normalcy returned to the sport.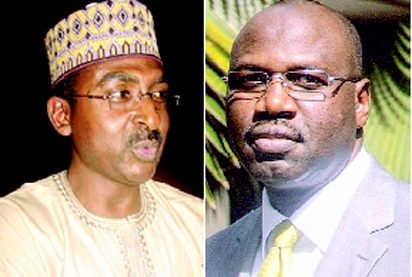 This cheering news was given in Abuja on Tuesday by a member of the House of Representatives Committee on Sports, Honourable Danburam Abubakar Nuhu while addressing journalists.
The nation's basketball has not known peace since the controversial elections in Kano and Abuja which produced Tijjani Umar and Musa Kida respectively as contending presidents, since then both men have laid claims to that position, a situation that forced the world body to give the ultimatum. Hon. Nuhu further disclosed that his committee will seek to end the crisis to ensure that the country does not face the wrath of FIBA especially now that the country is doing very well in international championships.
"I want to tell you that we are worried about the ugly development in basketball, especially now that both our male and female teams are doing very well in the sport, we will do all that is necessary to put an end to that crisis. It is one of the first things we are going to tackle, when we resume sitting. Steps will be taking to resolve the crisis before the November 30 ultimatum given by FIBA.
"As chairman of the technical sub-committee of the sports committee, I have been mandated to commence steps to bring the two factions to the dialogue table, for the interest of Nigerian basketball, otherwise we will run into crisis. We cannot risk a FIBA ban at this time."
The federal lawmaker further argued that such unnecessary crisis is one of the reasons why they have resolved to return the NSC adding that removing sports administration from the ministry will solve a lot of problems like what is obtainable in other countries.