By Adeola Adenuga
With tears dripping down his cheeks, Oluwarotimi Sikiru looked lost. He knelt down as if addressing some audience. "I am appealing to good spirited Nigerians to come to my aid. My suffering has been compounded since going to prison for an offence I did not commit," Sikiru said. Sikiru was in jail for 13 years as prisoner awaiting trial until February 14, 2003 on trumped-up robbery charge. He remarried after his release as his wife abandoned him during his years in jail.
The new wife died at child birth, leaving behind twins, both girls, for him to cater for. Being unemployed, the reason citizen Sikiru is seeking assistance during his visit to Vanguard is to enable him fend for himself and take care of the motherless twins. He wants to return to the transport business he was engaged in before his imprisonment. He told the story of his journey to Ikoyi Prisons.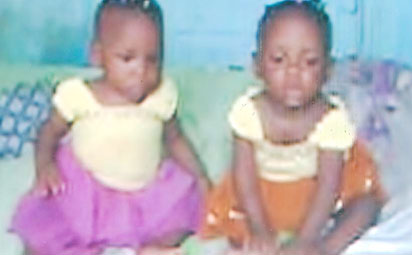 Sikiru narrated how a standing fan he got from his expatriate boss, and which he sent to a technician for repairs, was bought by a policeman, at  the technician's workshop at Odomole, Epe, Lagos State. This was after he had paid the technician for the repairs. According to Sikiru, the technician, suddenly started playing a hide and seek game with him. He later caught up with the technician, only to discover that his fan had been sold. That was in February, 1990.
Enquiries by Sikiru on the whereabouts of his fan, later resulted into fisticuffs during which he was injured. According to Sikiru, following his injury, he summoned one of his colleagues who reported the matter at the Epe Police Station.
The police, after investigations, arrested and detained the technician while Sikiri was taken to the General Hospital, Epe, for treatment.
Sikiru said he went to the police station the following day. While outside, he was accosted by a man who allegedly claimed he was the brother to the technician and offered to buy another fan in replacement of the now lost fan. Sikiru rejected the offer, insisting instead on his own fan. And that was a mistake, because, when he returned to the station the following day, he saw the man who accosted him the previous day now in police uniform.
Before Sikiru could say Jack and Jill, the Divisional Crime Officer (DCO) of the station, summoned him and informed him that the Divisional Police Officer (DPO) had ordered that he (Sikiru) be detained. And he was promptly clamped into cell. That was the beginning of his sojourn in confinement.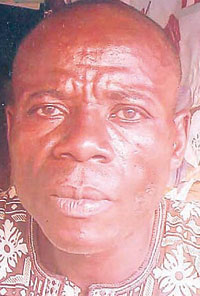 According to Sikiru, the next day, he was transferred to the State CID, Panti where he was detained for three months, June to August 1990. In August, 1990, he was taken to Magistrate Court 3, Yaba and charged with attempted robbery. He was later remanded in Ikoyi Prisons and 'forgotten'
While in prison custody, he paid money raised by his family to lawyers who vanished into thin air. But he never lost hope in his Catholic faith. Sikiru regained his freedom, on February 14, 2003, with the help of Legal Defence and Assitance Project (LEDAP) who visited and took up his case at the Ikoyi Prison after languishing there for thirteen years.
Back in freedom, Sikiru's ordeal does not seem over yet. He remains jobless and literally living on friends and relatives. Today, his ordeal is compounded. Sikiru, in Vanguard, had this to say: "When my wife I married after the first one abandoned me during my confinement became pregnant early last year, we did not have much problems until she was due. Then I took her to Shagamu General Hospital, but that was when the Lagos State doctors embarked on their strike action.
"She stayed about a month in hospital and in labour. Later the doctors said they would operate on her to  evacuate the baby in her womb.
But they called a very high amount of money which I could not afford. Since they insisted we must pay, I went round soliciting for help. In the process, I contacted the former governor of Lagos State, Baba Lateef Jakande, who gave me a note for the doctors at the hospital".
He continued; "This worked like magic and the doctors subsequently reduced the amount and when this was paid, they did the operation and delivered my wife of twins. The period in labour (about a month) must have drained and exhausted her, such that after the delivery, she died three days later. But the twins are still alive and doing well. The twins are several months old now.
"My major problem now is how to cater for the twins. Being unemployed for such a long time and the trauma I have gone through from the prison experience, the coming of the twins, a blessing that should have brought joy to me and and my family, has added to my worries. I have no job, and I have no money", he said.
"I appeal to governments and individuals to please, help me. I pray that Almighty God will equally bless all". Sikiru would like to go to transport business or any other business if public spirited people can help.
The former prison inmate can be reached on phone number 08123879366 or through Sunday Vanguard Editor. Financial assistance can reach him through account details: Ecobank account number 0011078341; account name: Rotimi Sikiru Morufu.