Living a crucified Christian life is a sure way to becoming a born again Christian which guarantees a mansion in heaven at the end of this life as promised by our Master Jesus Christ. Such a lifestyle is expected from all who are truly followers of Christ for it is by such standard of life that they can win the world for the Kingdom of heaven.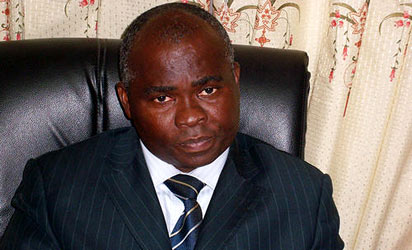 Christ laid His life for mankind to be saved, and since we are among the few who are opportuned to embrace His saving grace, we are therefore expected to emulate Him by seeking for the salvation of others.
I Corinthian 10:33 says: "Even as I please all men in all things, not seeking mine own profit, but the profit of many, that they may be saved."
Apostle Paul said that he did please all men not for any person-al advantage of his but to promote their eternal salvation. This doesn't assert that he did not regard his own welfare or happi-ness, but in a case where he had great influence, he was guided not by a reference to his own comfort but by a reference to the purity and salvation of others. This is be-cause the privilege of being saved is given so that others may be saved.
A crucified Christian is a living Christian because Christianity crucifies us to the world, by dis-covering to us the great vanity and emptiness of the world and all the perishing satisfactions of it.
Galatians 2:20 states: "I am crucified with Christ: nevertheless I live; yet not I, but Christ liveth in me: and the life which I now live in the flesh I live by the faith of the Son of God, who loved me, and gave himself for me."
All true believers are crucified with Christ by the value of His death. They are ransomed by the virtue and efficacy of His re-surrection. They that are Christ's have crucified the flesh with its affections and lusts.
A crucified Christian lives not by himself, but Christ lives in him. So, Christ is the exemplary cause of a Christian's life. While some people glory in their talents, wealth, accomplishment or learn-ing, and others in their privilege of birth, a Christian supreme boasting and glorying is in the crucified Christ.
A believer does not boast of his wealth, because he knows that he will not take it to heaven and it will not smooth his couch of death or save his soul.
Believers' glory that they have for a Saviour the Son of God, who made the worlds, who is pure, lovely, most holy and who died to save us. Christians desire no higher honour than to be saved by the Son of God. It is our exaltation that one so great and glorious sought our redemption. This fact emboldens us to live a life emulat-ing His good course.
John 4:34 says: "Jesus saith unto them, My meat is to do the will of him that sent me, and to finish his work."
Teaching the disciples exem-plary way of life, Jesus affirmed that the grand purpose of His coming to the world was to do the will of God. Although, He appear-ed to be thirsty and weary while on earthly mission yet that did not distract Him from doing the will of God which is to save souls. That teaches us that the main business of life is not to avoid distraction but to do the will of God with re-gard to the salvation of men. Jesus came to do it by teaching, by His example, and by His death and thus urged us to emulate Him.
So, if He suffered in order to save our souls, then we should be diligent also in seeking the sal-vation of others. We should not be like others who care less about the salvation of others.
II Timothy 4:10 states: "For Demas hath forsaken me, having loved this present world, and is departed unto Thessalonica; Crescens to Galatia, Titus unto Dalmatia."
Paul lamented how Demas who probably cared not about the con-version of other souls abruptly left him for the gain of the world. Of course, a carnal or self-seeking person cannot live a crucified Christian life because he will be after his/her personal interest and will hardly forgo anything for the sake of others.
God cannot use such a person to convert or win others because such person has no relationship with the kingdom of God. He may lie, steal and do anything to protect his/her interest, and if someone blocks his/her way, he/she will frustrate the person out of the church in order to achieve his/her wicked intention.
John.12:25-26 says: "He that loveth his life shall lose it; and he that hateth his life in this world shall keep it unto life eternal. If any man serve me, let him follow me; and where I am, there shall also my servant be: if any man serve me, him will my Father honour."
Christ's assertion in the above context is that the way to glory and eternal life for any Christian is through suffering and self-denial which amounted to a crucified Christian life. He laid His life for the salvation of men but received it back by His resurrection from the dead. In this He should be imitated by His followers, who should, when called to it, lay down their lives for the truth. One can only make impact or be used to win souls, once such person is converted and dead to self.
Every true Christian should shun selfishness which is the master of wickedness and be selfless or truly converted to our Lord Christ Jesus. We should live for God alone through our Lord Jesus Christ, who has purchased us with His own blood at the cross of Calvary. We should be dead to the emotions of the flesh, as that will lead to spiritual death or present us as weak Christians.
Romans 8:8-9 says: "So then they that are in the flesh cannot please God. But ye are not in the flesh, but in the Spirit, if so be that the Spirit of God dwell in you. Now if any man have not the Spirit of Christ, he is none of his."
Carnal or selfish men cannot please God or win souls, because they are not renewed by God, nor reconciled to Him. They are in the flesh and under the power of the workings of carnal mind, there-fore cannot please God, both in their persons and in their actions, for none can please Him that are unsuitable.
So, every Christian must show sign of true conversion by being dead to the emotions and wants of the flesh or things of this world, so that he can live a good Christ-ian life and bear much fruits.
Those who set out for heaven must understand that what they undertake in obedience to God's command of living a selfless life shall be successfully rewarded with comfort at the end. No believer should run from crucified Christian life for our Master Jesus Christ and the apostles have set us the example to follow and that we must do to win the world.