By Davies Iheamnachor
PORT HARCOURT – The Arewa Initiative for Peaceful Coexistence in Southern Nigeria, AIPCSN, has condemned the five Northern governors who visited the Governor of Rivers State, Chief Nyesom Wike, after the clash between the Hausa community and the secessionist group, the Indigenous People of Biafra, IPOB, in Oyibo Local Government Area of the state.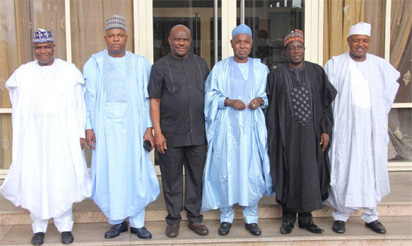 The AIPCSN also sued for peace among Nigerians, irrespective of ethnicity, religion, reiterating that the unity of the nation is not negotiable.
The National Coordinator of AIPCSN, Alhaji Musa Saidu, who spoke in Port Harcourt, yesterday, worried that the governors refused to visit the affected northerners in the state, noting that the victims of the clash had expected them (the governors) to visit them commiserate or visit the scene of the incident.
Saidu averred that the attitude showed that the Northerners living in the Southern part of the country were not valued by their leaders.
He said: "Now, we knew that five of our own governors came to the State, stayed and left without a message for us. We had expected the governors to visit us and know how we are feeling.
"We had expected them to come and commiserate with the Hausa Community in Rivers State. They did not visit us, they did not visit the scene where the incident happened in Rivers State. Their action was not good."
Saidu clarified that attack was not only targeted at Muslims in the state, but stated that both Muslims and Christians were victims of the attack by the IPOB members.
He described the attacks in Abia and Rivers States, as well as the reprisals in Plateau State as unfortunate, adding that there was no need for the shedding of blood.
Saidu said: "Nigerians should learn to live together as brothers and sisters. We need peace and we want peace in all parts of the country.
We want to live in peace. Even if you kill the man selling groundnut, or the shoemaker (cobbler) in the street, what is your gain? My plea is, let us live together. We don't want reprisal from any quarters.
"Please, we should not bring religion into it, because if we do that, it would have more adverse effects on everybody in the country. Let us appreciate our peaceful coexistence and live in harmony."